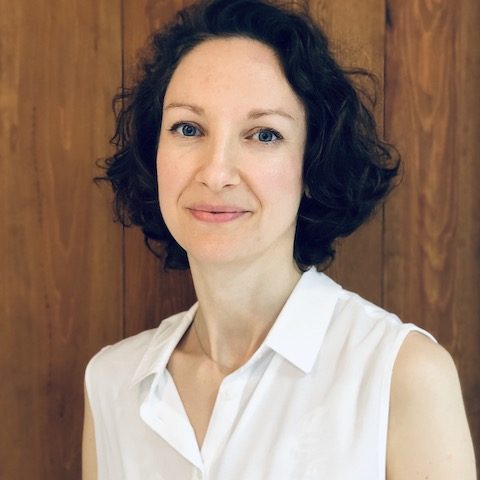 JULIA SANTOS
Registered Osteopath (Hong Kong).
B. Osteopathy (UK)
Inspired by her first experience with Osteopathy as a patient, Julia found her true vocation and changed her career path after becoming convinced that a healthy body is one that is free of pain and restrictions.
That first experience proved to be a life changer for Julia who after completing her undergraduate studies at the British School of Osteopathy in London, returned to her home country of Germany to start her osteopathic practice. She then continued her training with postgraduate studies in naturopathy, structural, visceral and cranial osteopathy.
Julia is fluent in English and German and for many years she put her language skills to good use, collaborating as a translator and interpreter with the Sutherland Cranial College in Germany, an institution which specialises in cranial osteopathy.
Julia´s personal interest in the challenges of pregnancy and the care for the newborns moved her to intern at a midwife practice where she became a consulting osteopath. That experience, enhanced by becoming a mother of two girls when moving to Hong Kong, deepened her understanding of women's health and of the best approach when treating babies and children.
Totally committed to a natural healthcare lifestyle for her own children, she sees regular osteopathic treatments as well as postural education as an integral part of the well-being of children today.
Julia´s work experiences coupled with her own personal choices regarding health and osteopathy inform the manner in which she prepares her consultations with her patients. Having worked in the financial sector too, Julia not only has direct experience of the demands of office life but has used her expertise to provide ergonomic training to office workers and to shape her daily practice to the needs of the modern individual.
She fully understands the importance of postural education and training for the larger community; in particular, where desk bound jobs, device overuse, and long working hours often result in neck, shoulders, back and jaw pain as well as headaches. All of which, she believes, could be avoided by working with a professional osteopath to learn how to adopt a better posture.
In line with her contemporary view on osteopathy, Julia has become increasingly passionate about treating the effects that modern life stress has in the autonomic nervous system, as many people are currently suffering from chronic tension, sleep issues and low resistance to stress due to a sensory overload. She is committed to use her practice to help reduce the effects of this overload on her patients.
A confessed health geek, she is also interested in other modalities of natural healthcare such as nutrition, meditation, breathing techniques, yoga and exercise, all of which she strives to incorporate not only into her daily life but also into her practice for the benefit of all her patients.
Academic and Professional Qualifications
Bachelor of Science in Osteopathy, United Kingdom.

Osteopathy in the Cranial Field
Biodynamic Approach to Osteopathy in the Cranial Field
Heilpraktiker (Naturopath), Germany.
Myofascial Meridian release (Anatomy Trains)
Membership and Associations
Hong Kong Osteopathic Association