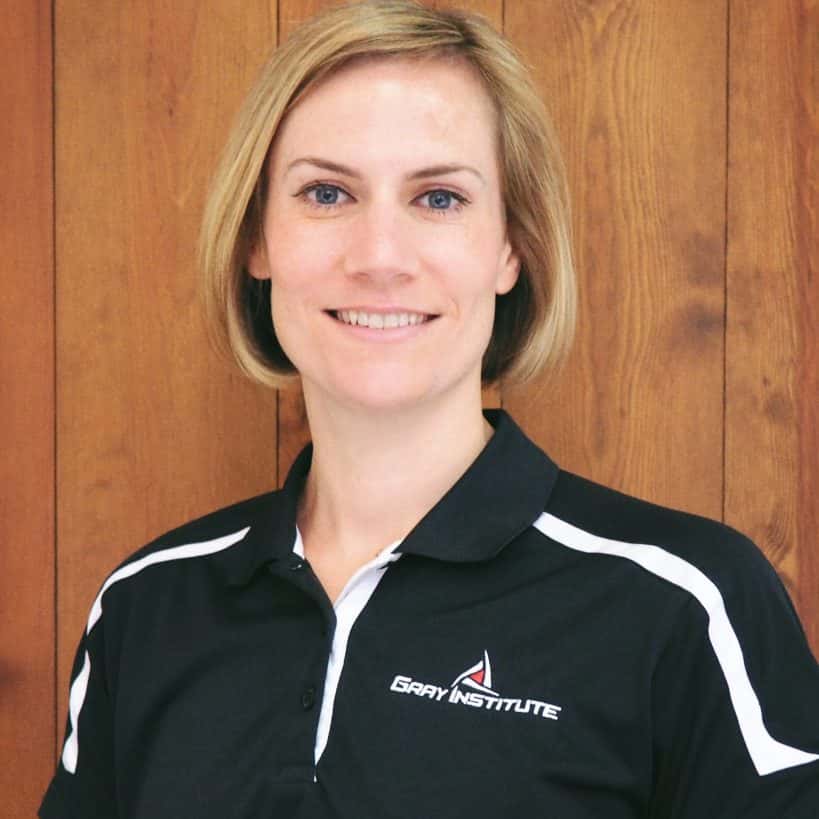 KATHERINE GATHERER
Registered Physiotherapist (Hong Kong & United Kingdom).
B.Sc (Hons) Physiotherapy
The body is an amazing machine, incredibly effective and intricate in its movements. Katherine is fascinated by the three-dimensionality of human movement; how this is compromised when pain appears, and how quickly the body adapts when it disappears and normal movement is restored.
Katherine is a bit of a nomad, having moved at least every sixth year of her life. She was born in the Middle East and grew up in Hong Kong. She studied BSc (Hons) Physiotherapy in the UK and more recently became a Fellow of Applied Functional Science, at the prestigious Gray Institute in the USA.
Katherine applies this highly effective 3D movement approach to her assessment and treatment. This method addresses the muscle or joint in all three dimensions, and in relation to the movements of the body as a whole. It rapidly restores normal movement and relieves pain quicker than any electrotherapy machine, as well as getting clients back to sport and more demanding activities faster than traditional rehabilitation.
She is very hands on in her approach to treatment but also finds acupuncture and dry needling very useful in reducing pain, whilst addressing movement dysfunctions within the body.
Katherine is passionate about sport and leads a very active lifestyle. She captains a hockey team for the HKFC, plays the odd game of squash, and does a triathlon or trail run every now and then. She loves hiking and even made it to Everest Base Camp in 2011!
Academic and Professional Qualifications
BSc (Hons) Physiotherapy, University of West England, Bristol, United Kingdom
3D Movement Analysis, Gray's Institute, United States
Fellow of Applied Functional Science, Gray Institute, United States
Running biomechanics and gait analysis, Thirst 4 Function
Manual therapy, Chris McCarthy
Breast Cancer Treatment, Willie Fourie
Western Acupuncture,  AACP
Membership and Associations
Hong Kong Physiotherapy Board: PT102125
Chartered Society of Physiotherapy, United Kingdom: 72455
Health & Care Professions Council, United Kingdom: PH70420