We Care
Working together to help you achieve better health and well being.
Our community of healthcare practitioners work together in finding a solution for you and your circumstances. With a balanced approach, we consider the root cause of your pain and strive towards delivering the best care, for each patient, on every occasion.
We tend to people of all ages from children to elderly and take pride in our commitment to care for a wide variety of conditions. Our techniques address both symptoms and cause to provide natural pain relief and improvements in health and well-being.
We Listen
Tailoring treatment and techniques for individual needs and lifestyle.
Our multidisciplinary clinic, with a diverse team of therapists, offers a broad base of natural treatments. Our experienced professionals have the ability to recognise the most appropriate therapy for your health conditions.
We nurture health and wellness with a complementary range of physical, cognitive and remedial therapies. Our clinical knowledge combined with our observation for normal function acknowledges that effective treatment is as individual as you are.
We Transform
Effectively eliminating pain by treating the cause, not just the symptom.
We consider concepts that positively shape quality healthcare and clinical practices with ongoing professional and personal development. Our stance recognises the need to go beyond detecting symptoms by treating and preventing the cause of health problems.
We restore health through symptom relief and maximise well-being by identifying preventative solutions. We educate and empower patients towards rehabilitation to transform you towards long-term recovery and ultimate independence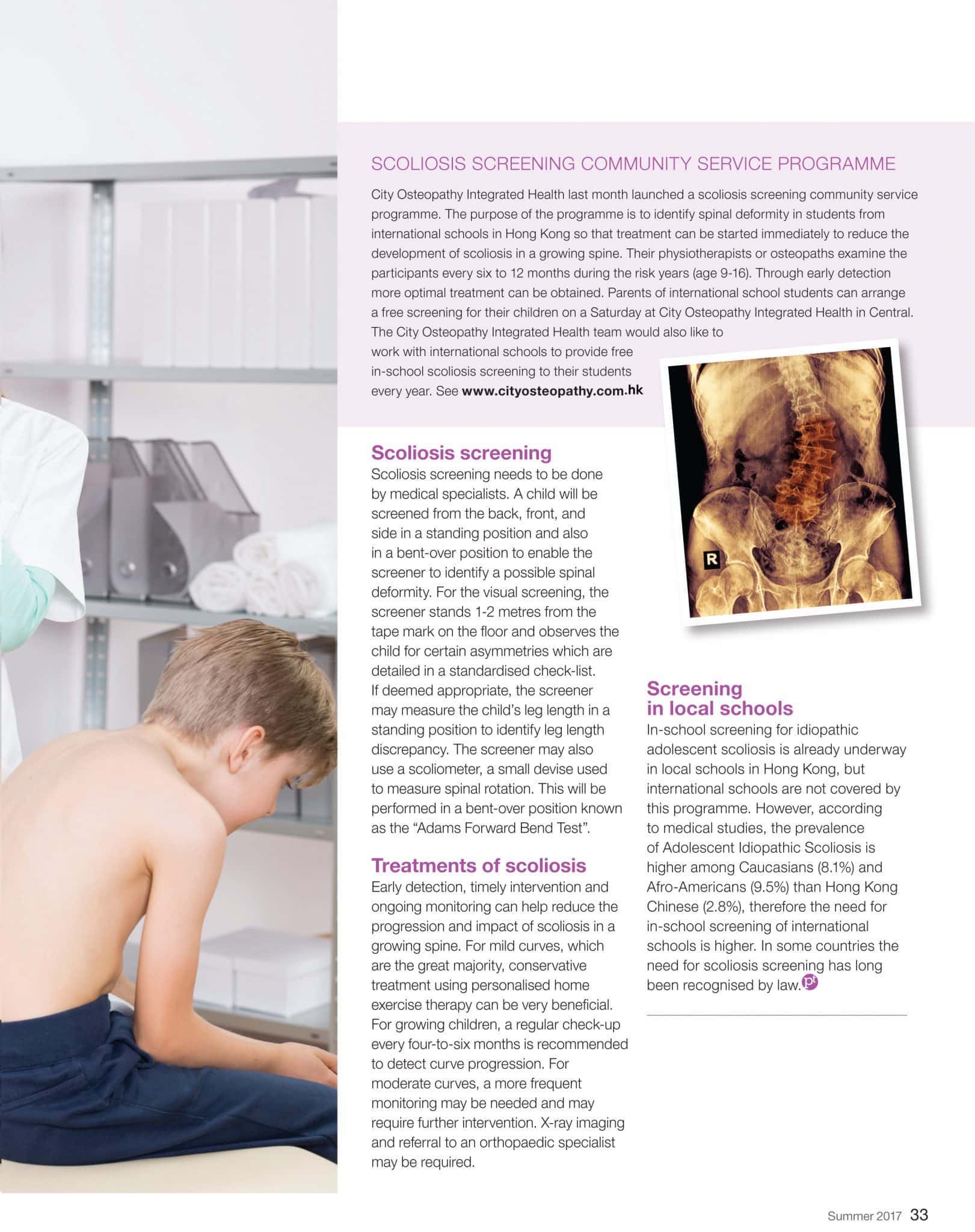 What is Scoliosis?
Scoliosis is a side-to-side curvature of the spine. It can develop during childhood, teenage years, or adulthood, but is most common noticed during the years of rapid growth in girls nine to fourteen years of age and boys eleven to sixteen years of age. This is most common type of scoliosis, known as Adolescent Idiopathic Scoliosis. "Idiopathic" means "of unknown cause" however there can be genetic factors as scoliosis tends to run in families, therefore anyone who has scoliosis should send their children for screening and any adolescent who is found to have scoliosis should send their siblings for screening. Diagnosis, treatment, and monitoring are important as spinal deformity can cause pain and dysfunction in the musculoskeletal system as well as dysfunction of the heart and lungs.